If anyone had secrets…it was Sydney Guilaroff, the "Hairdresser to the Stars". The man who created some of the most lasting and legendary styles during Hollywood's Golden Age ALSO was one of the most incredible confidants celebrities had ever whispered to.
As hairdressers, we're one part creative genius…one part armchair psychologist. Clients open up to us in remarkable ways…and for Sydney it was no different. He was with Joan Crawford at her sickbed when she won her Oscar for Mildred Pierce, he spoke with Marilyn Monroe the night she died and recommended she take a Nembutal!, he ran into Lana Turner after she had purchased the knife that would kill Johnny Stompanato, he was with Elizabeth Taylor for her emergency tracheotomy, and he spoke with Judy Garland and Princess Grace of Monaco before they died! It was also after their passing that Sydney told all in his autobiography, "Crowning Glory: Reflections of Hollywood's Favorite Confidant"…pick one up…or for a fellow stylist. It will make a fascinating read as a gift to anyone in the industry.
The Rise of Sydney
During the Golden Age of Cinema, MGM reigned supreme as the dominating studio of legendary films and the incubator for the who's who of Hollywood. But what you may not know…is the creative genious behind some of the most classic hairstyles in great Hollywood films came from the skilled hands of Sydney Guilaroff. He not only holds the distinction of being the first hairdresser to ever receive movie screen credit, but also for producing the widest scope of incredible work of any hairdresser in the 20th century.
Born in London, England to Jewish Russian immigrants who later settled in Canada, Sydney made his way to New York City at age 14, working in the stockroom at Gimbel's department store. After an accident in the store, he lost employment and became homeless…sleeping on park benches in Central Park.
His fortunes changed when he answered an employment ad for a beautician's assistant. He was hired and his responsibilities were menial ones, sweeping the floor of the hair salon. The owner recognized the teenager's energy and enterprise, and proceeded to mentor him in the hair dressing trade. By the age if sixteen, Guilaroff had become so proficient a hair stylist that he had established a considerable clientele. His blossoming career, however, was interrupted by a diagnosis of tuberculosis, which required his return to Canada. He recovered and returned to New York to continue his profession as hairdresser. It was during this period that Guilaroff is said to have created silent screen star Louise Brooks' signature bob. He also devised the hair looks for actresses Corinne Griffith and Miriam Hopkins. He ultimately found a position at one of the city's most exclusive salons, Antoine's where he was known as "Mr. Sydney."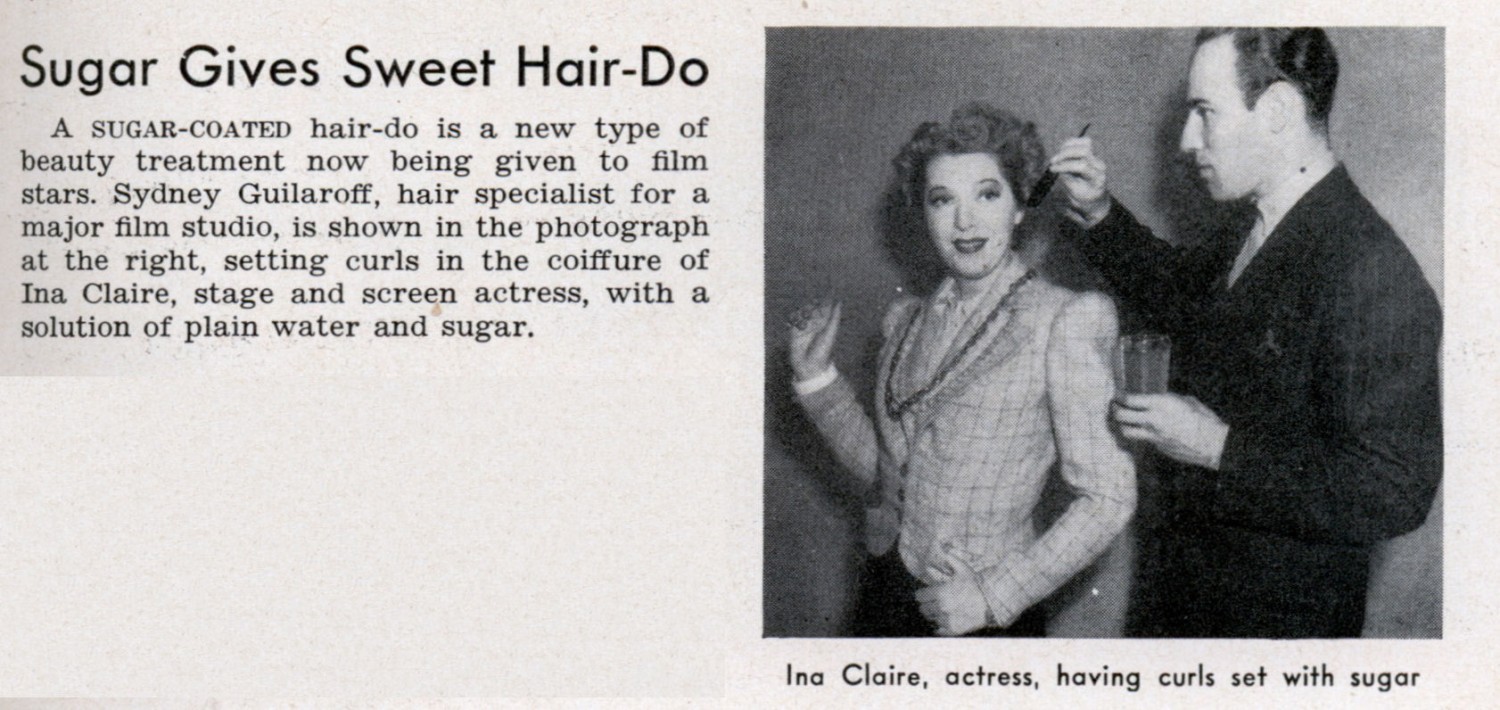 The guiding force in Guilaroff's rise to prominence as hairdresser to the stars was effectuated by actress Joan Crawford. Crawford brought Guilaroff to Hollywood and MGM where he held the position of chief hair stylist from 1934 into the late 1970s At a time when a star's screen appearance was a significant function of the studio's image machine, Guilaroff's skills crafted distinctive looks, which came to be identifiable with the stars for which they were conceived. He was recognized as a master in his profession with an instinctive, creative eye.
Guilaroff gave Claudette Colbert her bangs, made Lucille Ball a redhead, gave Judy Garland her Wizard of Oz braids, and cut, curled, coiffed and cosseted virtually every other MGM star in his 40 year reign as Hollywood's most creative and celebrated hairdresser. Guilaroff maintained his most formidable undertaking had been his work for the 1938 film Marie Antoinette, for which 2,000 court wigs were required and an additional 3,000 wigs for the extra players. Grace Kelly chose Guilaroff to style her hair for her 1956 wedding to Prince Rainier of Monaco.
After retiring in 1973, Sydney enjoyed a long and full live, dying peacefully in his Beverly Hills mansion on May 25, 1997 at the age of 89. His lasting legacy forever lives on in the greatest films the world had ever seen.