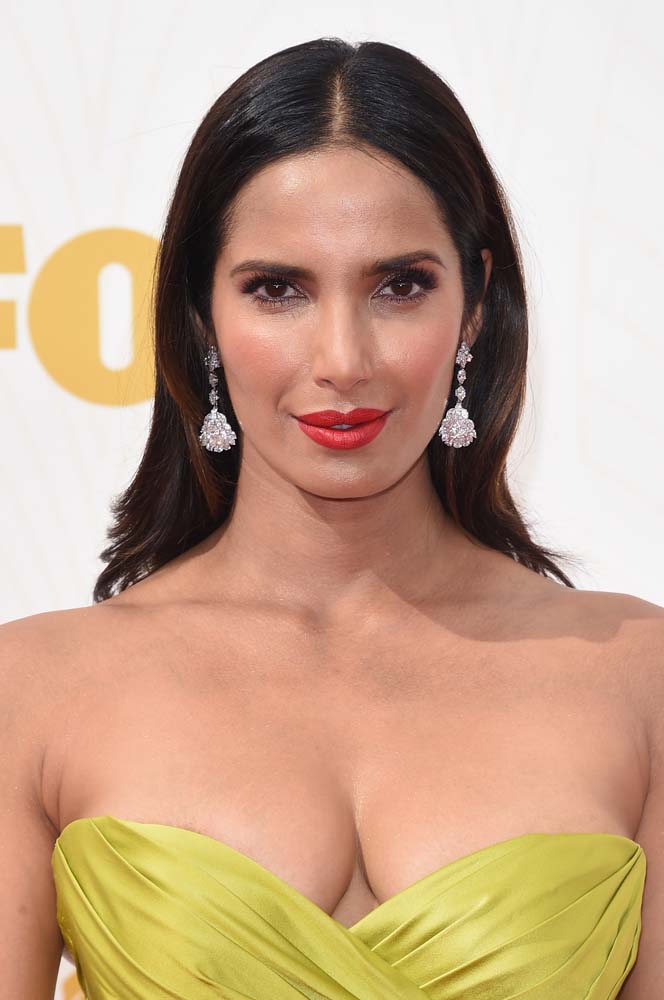 Joico Celebrity Hair Colorist and Spokesperson Denis de Souza of the Andy Lecompte Salon, in West Hollywood, CA, colored Top Chef's Padma Lakshmi a few days prior to the 67th Primetime Emmy Awards  using Joico LumiShine Color.  With her long hair shining like the satin of her gown, Lakshmi's look was award-winning.  De Souza shares his formula here:
Highlighting formulas:
Alternate LumiShine Permanent Extra Lift Color XLA with 30 volume developer.
Joico Crème Lightener with 10 volume developer.
Glaze formula:
Use LumiShine Demi-Permanent Liquid Color 6NA with 5 volume developer; apply at the regrowth area.
Mid-lengths to ends: apply LumiShine Demi-Permanent Liquid ¾ oz. CLEAR + ¼ oz. 6NA. Process for 20 minutes.
Shampoo and condition with Joico K-PAK Color Therapy.