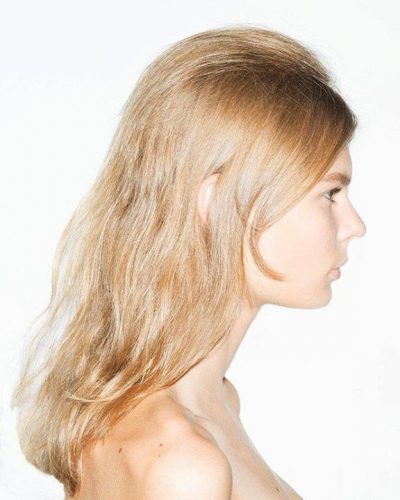 BEST EXTENSIONS LOOK FOR SUMMER
The Look: Soft Texture
Made effortless and real, this hairstyle that perfectly lends itself as a carefree hairstyle for your extension client, is attainable for the everyday woman with all of its play on natural, soft texture. Here's you create it:
STEP 1: As it's been practically proven with most hairstyles, it's best to begin building this easy look on damp hair after having previously washed and conditioned the hair.
STEP 2: After extension application, use your fingers to create a natural center part and then thoroughly spray a multi-benefit product all over the hair to increase its softness and manageability.
STEP 3: Next, twist the length of the hair into a loose, low bun, securing it with pins.
STEP 4: Allow the hair to dry naturally in the bun; once done, proceed to let the hair down and gently tuck the locks behind the ears.
STEP 5: Pick up a sea salt spray and mist it all over the newly created hairstyle. Make sure to work it into the hair using your fingers to enhance both the texture and the hair's natural movement.